At the heart of choosing a path to market for a start-up distillery is how to best spend precious limited resources and whether it is better to build your own distillery or outsource your production.
Like many start-up businesses, the answer lies in your time and investment parameters: how quickly you would like to get to market, what your flexibility is to change course once launched and how to plan and support expansion.
This is the first article in a series of three where we'll explore an overview of the two primary roads to market for start-up distilleries. We will outline what it will take to follow each path and the pros and cons of both. The next two articles will delve into the nuances of each path in an effort to provide the best path for new distilleries and their brands.
There are many considerations when establishing a distillery, the brand(s) and bringing them to market. One major decision that should be highly considered is the structure of your distillery. Do you want to build a branded house or a house of brands? In a branded house architecture, your distillery name is the brand and acts as an umbrella, encompassing all your products in a single identity. In a house of brands structure, all the products produced by your company bear their own unique brand names as opposed to your distillery name.
We won't dive further into the nuances of these options here, however, I recommend you read my article about this critical consideration.
The two paths to market for start-up distilleries:
The first path is what we will refer to as the Facility Driven route. This is where you seek your own licensing, physical distillery and/or tasting room to develop your liquid(s) and then develop and market your own brand(s).
The second path is what we will refer to as the Marketing Driven route. This is where you outsource—either by sourcing existing product from another distillery or custom develop your product with another distillery who will produce it for you.
There are many considerations and pros and cons to both paths. The decision between the two is a decision that should be given serious thought, accounting for both budget and timeline to market. From our experience, far too many start-ups, boot-strapped for resources and time, choose the Facility Driven route. Choosing this path often leads many distilleries to discover they are quickly overleveraged and unable to properly finance their facilities and/or are woefully inadequate in their ability to support a proper marketing and sales plan. The result is a lack of flexibility and an inability to shift course or expand when success is attained; leaving many distilleries unable to support demand because they don't have the capital to support expansion. Below outlines a few of the many pros and cons of each path.
Pros and Cons at a Glance
Option 1: Facility Driven
This path requires you to invest in your own distillery, raw materials, inventory management, equipment and staff.
Pros:
Allows for ultimate customization and personalization
Potentially provides a physical location for consumers to visit
Allows for the most artistic freedom, experimentation and control of distillation
Provides the opportunity for an additional revenue stream through custom distilling for other clients
Creates tangible ties to the local community
Cons:
Requires a larger total upfront investment
Can leave little budget remaining for brand development, marketing and sales
Less flexibility and ability for dynamic expansion
Longer lead times to launch
Significant red tape with licensing, zoning and facility set up
Potential long-term and inflexible mortgage or lease requirements
Option 2: Marketing Driven
This path means outsourcing production, which allows you to focus investment on recipe development, production and sales and marketing; allowing for budget flexibility and the ability to shift course and expand production dynamically based on demand.
Pros:
Significantly lower total upfront investment and far more nimble
Faster time to market and much less red tape
Allows for resources to be focused on efficient production vs. facility setup and allows for proper brand development, marketing, sales and expansion
Allows for ability to build physical distillery later after capital is more liquid and lessons have been learned
Access to established distilling talent and mentorship
Cons:
Potentially not as much flexibility in recipe development and production control
No ability to generate additional revenue by custom distilling for others
No consumer facing physical distillery; however, developing a tasting room is still a possibility
Potentially slower local "buy-in" and community building
Vulnerability to potential supply shortages
There is no perfect answer for every entrepreneur, and there are even opportunities to operate, or transition between strategies. Whatever route you choose there are steps you can take to maximize your chances of success.
In our next segment, the second of this three-article series, we'll explore the planning, requirements and start-up costs associated with the traditional road to market: A Facility Driven Distillery.
Photo by Tom Parsons on Unsplash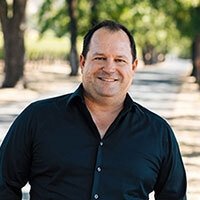 Latest posts by David Schuemann
(see all)