A thorough creative brief is the secret to getting the most effective, targeted, high-quality work possible from your creative agency.
Why Write a Creative Brief?         
It includes key contacts
It captures all background information and mindshare
It connects objectives with strategic sales initiatives
It outlines all deliverables
It includes budget and timelines
It defines your audience
It sets style, tone and creative parameters
It includes any brand guidelines
It outlines production parameters and limitations
It establishes ideal COGs (Packaging/Print)
It creates benchmarks for a successful solution
A Great Creative Brief Should Include:
Brand Team Contacts
It may seem obvious but providing the titles and contact information for all team members is essential. It is also important to establish key contacts, roles and responsibilities for each person. It is crucial to involve key decision makers from the beginning in order to properly set project expectations and benchmarks for success.
Budget
This can seem tricky or even sensitive at times, but you are absolutely going to get a more realistic and obtainable solution if you share your budget upfront. By sharing your budget, your creative agency is able to tailor their services and deliverables to what you are able to invest. Having a realistic conversation about budget upfront is critical.
Timelines
There is nothing worse for a creative agency, or a client, than communicating a deadline too late in the life of a project. Be honest and upfront about your expectations for deadlines and communicate and agree on all key dates at the start of the project so that any challenges with timing are immediately identified.
Brand Facts
Include all brand facts, including SKUs (both existing and future), target price points, market challenges, etc. Share your brand story and the brand's equity elements that you want to continue to leverage or are open to abandoning. This ensures the agency is up to speed with where your brand has been and needs to move so that previous mistakes are not repeated.
Identify Your Target Consumer
Just saying you have a $20 bottle of Chardonnay doesn't explain who your audience is. Define the consumer demographics by age, sex, income level, social consumption behavior, lifestyle trends and channels for sale. The more specifically you can identify your consumer, the more targeted your creative agency can be with their solutions.
Identify Your Brand's Competitive Landscape
Give insight into whom your biggest competitors are, what they are doing in the marketplace and how you want to fit in your segment or stand apart.
Mandatories and Communication Hierarchy
Your agency of choice should already be aware of the legal requirements of the alcoholic beverage packaging. If they are not, that should give you great pause. Also, be clear if there are any unique challenges with your product's formula or sourcing that require something out of the norm. In addition, communicate if there are taglines, headlines, brand voice or brand standards that should be followed.
Style, Tone and Creative Parameters 
Provide parameters for design and writing style by sharing photographic or other examples to clearly lay out what you feel are appropriate creative directions for exploration.
Set Clear and Achievable Objectives
Speaking in generalities is vague and ambiguous. Be clear about your objectives and define what success looks like. Sure, everyone wants to increase their sales, but HOW and WHAT need to be done for your particular brand? What does success look like?
Your creative brief is your agency's first glimpse into your brand, its history, failures, successes and future direction. Make it great and you are arming your agency with the proper tools to succeed right from the start. 
photo credit: manoftaste.de via photopin cc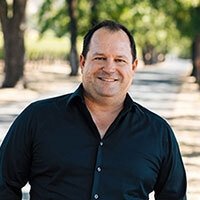 Latest posts by David Schuemann
(see all)