Like great entrepreneurs, effective leaders, and influential individuals, successful alcohol brands have a distinct set of traits that set them apart from the rest.
Competition for market share in the wine, beer, and spirits categories has never been fiercer, making it more important than ever to assess whether your brand has the qualities necessary for success.
The following are the most common qualities of successful alcohol beverage brands.
Consumer Knowledge
The most successful alcohol brands have a thorough knowledge of their target consumer demographics, interests, likes and dislikes, the best mediums to reach them with, and what style of communication they best respond to.
Armed with this knowledge successful alcohol brands are able craft their products to appeal to the tastes of their consumers, customize their brand promise, and fine-tune their brand voice and packaging to best connect with their consumers.
Differentiated & Unique
Developing a unique brand is the key to successfully breaking through the competitive clutter. Differentiating your alcohol brand doesn't require that it be a completely new alcohol beverage, but it does require that something is special about the product. This could be the product itself, such as unique flavor, production method, ingredients, aging technique, brand promise, packaging, custom bottle, or some other niche selling point.
3. Goal-Oriented
Successful alcohol brands don't hope for success. Instead, they begin with the end goal in mind and tailor their day-to-day efforts in a direct path to achieve them.
Passionate
Passion is a crucial component to building a brand for success for the long-term. Passion is contagious. If leadership and brand leaders exude passion for their brands, everyone who interacts with them will be affected including the sales team, and in turn retailers and ultimately consumers.
Consumers who are enthusiastic about a brand will become brand ambassadors, referring your brand to others while leading to the Holy Grail – organic growth.
Consistent
Great brands maintain both consistent messaging and a consistent experience for their customers. No consumer wants to repurchase an alcohol beverage they enjoyed previously only to find the quality has waned.
While staying relevant to consumers and the changing marketplace is certainly important, a certain level of continuity is crucial to meeting consumers' purchase expectations and avoiding messaging in conflict with the consumers' perception of a brand. As brands grow and mature, often branding and packaging must evolve to stay relevant, not only for core customers, but also to attract new consumers and ward off competitors. If messaging, branding, and packaging are evaluated on a consistent basis, smaller shifts can be made, allowing for more continuity through the years and avoiding the need for a complete overhaul.
Extroverted
You can have the most distinctive brand in the world, but if nobody has heard of your brand or knows where to purchase it, your uniqueness won't matter.The most successful brands are extreme extroverts and leverage a wide range of channels to engage would-be consumers.
This doesn't mean you need a multi-million dollar marketing budget to be successful. Both large and boutique alcohol brands alike are saving money by leveraging the internet and social media. These channels offer the unique ability to leverage guerilla marketing techniques and interact directly with consumers.
Customer Focused
Brands are only as good as people behind them. Successful brands know their brand inside and out. They know how their consumers view their brand: their brand's image, values, attitudes, and personality and how it resonates. They do whatever it takes to win the hearts and minds of their customers in a more intimate way.
Organized
Successful brands employ a clear brand hierarchy throughout their SKU offerings and tiers that are distinctive, yet fit together as a family and provide halo opportunities that reinforce to the overall brand equity.
Relentlessly Committed to Improvement:
Constant improvement is a necessity. Successful brands avoid complacency and embrace competition. Successful brands never rest on their laurels. They are constantly evaluating their brand packaging, communication strategy, product quality, and sales channels to ensure their brands continue to be successful.
Now go be successful!
photo credit: a bill via photopin cc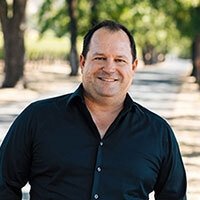 Latest posts by David Schuemann
(see all)