Packaging is one of the most integral parts of your brand.
It is your 24/7 salesperson that advocates for your product, so nailing your packaging design is crucial.  It's also not a set-it-and-forget-it feature only to be addressed when your packaging stops hitting the mark. Instead, your packaging should continually evolve over time to suit the changing and hopefully growing needs of your brand.
Here are some key milestones along the lifecycle of your brand when you should be evaluating your packaging – whether it's a tweak, a small refresh or a complete overhaul.
Initial Launch
You only get one chance to make a first impression. If you don't get it right the first time, there may not be a second time. Therefore, it is absolutely critical to nail your packaging at launch. When you get it right, here is what your exceptional packaging will do:
Invite Trial – Exceptional packaging encourages the consumer to pick up your brand as opposed to your competition. You can have the most incredible product on the market, but how is anyone going to know that unless they actually try it?
Reinforce Quality – Your customer's perception of your product is profoundly influenced by the look and feel of your packaging. Studies show that when presented with the same product in different packages, consumers will perceive the taste and smell of a product quite differently depending on the packaging. They also often far prefer the taste when it comes from the bottle with the packaging design that they love.
Assist Recall – How many times have you tried a new spirits brand at a party, only to get to the liquor store to purchase it yourself and find that all you can tell the helpful salesperson is, "I think it had a red label?" If your product has a memorable and strategic packaging design that connects with your target audience, recall can be vastly increased for consumers when they are ready to buy.
Expanding Distribution
You've made it here. Your initial launch was a success and now it's time to expand your distribution. Whether you are expanding from a local market to a regional market, regional market to a national market, or even a national market to a global market, it's the perfect time to reassess your packaging to make sure it's ready to scale. Here are some important questions that should be asked at key milestones:
 Have I received any feedback from customers or current/potential distributors on issues or desired changes to packaging?
 Is my packaging doing the best job at representing my brand story, unique selling proposition, and my positioning?
 Are there category trends or category nomenclature that my packaging is not leveraging?
 Does my packaging include references that only make sense to my smaller local market, but will be lost on consumers in regional and national distribution?
 Are there components of my packaging that need to be streamlined or eliminated for cost or efficiency reasons?
Does my product architecture make sense? Do I need to better differentiate between SKUs? Do I need to create or better establish tiers in my portfolio to qualify differences in quality/pricing?
Communication of Change
A packaging redesign can often be leveraged as an outward expression of an inward change. Maybe you have reformulated flavor, improved the quality of your product or maybe you have executed a complete brand overhaul and are relaunching. Perhaps you are expanding distribution and want to mark this new era with a fresh look. No matter the inward change, a refreshed packaging design is a signal to your consumer to take notice. We see this in the world of consumer-packaged goods (CPGs) all the time. A laundry detergent will redesign with the promise of "whiter whites and brighter colors"; a cereal will proclaim "now made with 100% whole grains". CPG brands are fantastic at capitalizing on change. While the communication may not need to be as brash as CPG products, this is a tactic alcohol beverage brands should consider leveraging to maintain brand momentum and to potentially steal market share from competitors.
Many distillers make the mistake of assuming that because their sales are good, their packaging can, or should, stay the same. Don't leave money on the table. An outside, unbiased assessment of your packaging can reveal new opportunities for communication – especially during these key milestones in the lifecycle of your brand. We've seen that even the smallest of changes can translate to big dollars from increased sales.
Photo by Lucía Montenegro on Pexel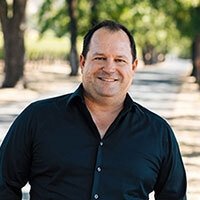 Latest posts by David Schuemann
(see all)