Why Consumers Purchase Package Over Product
One of the keys to creating a successful alcohol beverage brand that breaks through the ever-growing crowd of offerings is exceptional design and packaging. There is no question about it: with all sorts of consumer products including alcoholic beverages, visually appealing packaging piques our interest, invites trial, and assists our recall of a brand we tried. New research even suggests that packaging even affects our taste perception of the quality of the product.
If you are skeptical, consider your own experience in a different category. We've all had the experience of being in a restaurant perusing the menu, listening to the waiter describe the specials of the day and suddenly our eyes catch something amazing passing by on a plate. We weren't able to smell or taste the food that caught our eye, but it looked so good we choose to order it over our initial selection or even the recommendation by the waiter. Why?
The reason is our sense of sight plays a huge role in how our other senses react to things, even overriding the other senses based on previous experiences. Not surprisingly, the same is true of wine. Whether on shelf, on a website or in a restaurant the look of a product plays a large role in how our decision making process; how we perceive the quality of the product, how we think it might taste, the price we would expect to pay and ultimately whether we are willing to give it a try over something else.
Packaging that appeals to prospective consumers invites trial more easily, while packaging that is not as appealing may present a barrier to trial. With literally thousands of choices at retail to choose from, consumers are faced with a daunting task when selecting a brand. Certainly product tasting awards, recommendations from trusted sources, advertising and other influences come into play, but these often occur away from the point of purchase and thus the consumer has little to no information to make their decision other than the packaging.
This is the 80/20 rule; 80% of what a prospective consumer is using to make their decision resides on the product and its respective packaging. At initial trial consumers are ultimately basing purchase on the packaging as much, if not more than the product. Consider the 80/20 rule and what your package is saying to them and you'll be ahead of the competition.
photo credit: Leo Reynolds via photopin cc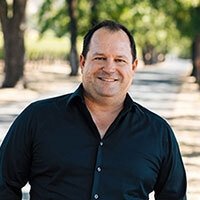 Latest posts by David Schuemann
(see all)