The ready-to-drink (RTD) category has transformed itself from cheap, sugary cocktails with inferior ingredients to a new premium space that is being driven by the craft spirits movement.
No longer relegated to the dusty bottom shelves of retail, these premium RTDs are setting a new bar for the category's reputation by emphasizing craft and quality as much as convenience, and very well may be the new frontier of opportunity and cash flow for many craft spirits producers. According to IBIS World, a leading research company, over the past five years, the RTD Mixed Spirit Production industry in the US has grown by 4.2% to reach revenue of $5 billion in 2019.
Consumer Trends Fueling Canned Cocktail RTD Sales
Convenience

Consumers are seeking convenience in almost every sector as a solution to their increasingly busy lifestyles. The added step of having to purchase and then mix all the ingredients for a cocktail after a long day, or preparing drinks for guests at a busy get together is seen as a hassle for many consumers. RTDs are proving a convenient way for consumers to recreate and enjoy their favorite cocktail anytime without the fuss — just chill, open, and pour.

According to the global market research agency Mintel, the fact that RTD cocktails "don't require preparation," was the top response from consumers (44 percent) who were asked in the Mintel survey why they choose an RTD cocktail over other types of alcohol beverages.

It's not just consumers who are seeing the benefit of canned cocktails' convenience. Airlines who need to serve cocktails quickly, stadium venues where crowds demand immediate service to avoid long lines and even small restaurants with stressed bartending staffs see canned cocktails as a quick solution to their woes — saving time and money.

The Cocktail Craze

The cocktail craze appears to be here to stay and the fuel it's provided for the craft spirits sector is undeniable. Providing classic and inventive cocktails with premium, natural ingredients in a can is a logical next step.

Practical & Portable

Canned cocktails can be sold and consumed where glass is not allowed or is impractical. Stadiums, music festivals, pools, the beach and other outdoor activities are just a few of the top places where cans rule the roost.

Craft Beer

Craft beer has blazed the "can trail" with consumers reinforcing high-quality products delivered in the convenience of a can. So, it's not surprising that consumers who are used to buying their favorite craft brew in a can are now thrilled to get their favorite craft sprits in a canned cocktail.
"You have a convenience trend happening, you have a lifestyle thing happening, and then you have this can phenomenon," says Kevin Roberts, the executive vice president of supplier engagement for the alcohol distributor Breakthru Beverage Group, based in the U.S. and Canada. "You put those three together, and then you top it off with a consumer that's blending and bleeding into other categories, and it's a very exciting time for prepared cocktails. But they have to be unique; they have to be high quality. We're definitely seeing the consumer move to more premium prepared cocktail solutions. It's something that we're investing in and that we're really excited about."
Challenges
According to Mintel (global market research agency), if you ask the average consumer their opinion of RTDs, historically their responses are varied. While they like the format and convenience, they are often disappointed with what's inside.
"They're too sweet," was the third most common response (21 percent)

"They contain too many artificial ingredients." (13 percent)

"They're low quality." (9 percent)
Opportunities
Premium Quality
The craft spirits industry is perfectly positioned to take advantage of this growing RTD trend with their higher quality products crafted from premium ingredients and brands that ring of authenticity.
Over the past few years many brands have begun to emerge as craft distilleries have answered the call with a new wave of RTD cocktail products that are revolutionizing the category. The new entries are made from natural ingredients, many use gin, vodka and whiskey as their base alcohol vs. grain neutral spirits with artificial flavorings or worse, malt liquor, making a strong move to shed RTD cocktails' reputation for low-quality concoctions. In addition, they have moved away from the overly sweet flavor profiles to more traditional cocktail-in-a-glass profiles, side-stepping the "this is too sweet," criticisms of past RTDs.
Cash Flow
For many, if not most, craft spirit distilleries and brands, the cost of start-up is high and the need for cash flow from products has traditionally fallen on the development of unaged products like vodka and gin as they wait for their aged products to mature.
3 RTD Cash Flow Opportunities
Develop a canned cocktail brand or line extension of your core brand that has far less competition than the vodka and gin categories.

Supplement your unaged offerings by developing a canned cocktail brand or extension of your brand utilizing your already developed unaged products, thus diversifying your offering while also allowing consumers to trial your products in perfect cocktails available at a fraction of the cost of your 750ml bottles.

RTDs allow smaller producers to stretch their inventory since the cocktails are mixed products by definition and because these offerings are lower in alcohol, they are subject to a fraction of the taxation of higher proof spirits.
Innovation & the Future
The next logical step will certainly be innovation and moving past the typical cocktail offerings like the gin and tonic to more inventive craft cocktails in a can. Cutwater Spirits is a shining success story of exactly this sort of recipe innovation with offerings such as Tequila Paloma, Rum & Ginger and Cold Brew Cocktail. A few short years after selling Ballast Point in 2015, Cutwater Spirits was sold to Anheuser-Busch InBev, marking AB InBev's first major foray into the U.S. distilled spirits market.
While this might be a lofty goal for many distilleries, the cash flow opportunity and expanded consumer market segment of RTDs provides fertile ground for experimentation, innovation and future growth of the craft industry.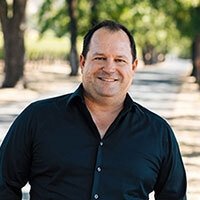 Latest posts by David Schuemann
(see all)