How to leverage the Direct-to-Consumer sales channel to great success.
The Direct to Consumer sales channel, while relatively new for the wine sector, is gaining popularity as a way to maximize profits for brand owners by avoiding the challenges of the three tier system.As new legislation continues to take affect, this powerful new opportunity is sure to grow. While this new channel provides both direct contact and communication opportunities with the consumer, it is crucial to manage it correctly in order to avoid critical missteps.
5 Keys To Selling Direct to Consumer
Share: DTC is unique in its ability to communicate directly with your customer. Make sure you have refined your story to be unique and equally relevant to your target consumers. Like any intrapersonal      interaction, the first impression is critical, so make it a great one!
Share key values that drive the your brand and what makes it unique.
Provide a personal view of your brand by sharing a behind-the-scenes look at your winemaking processes to give your customer a more intimate view of your product and the people and processes that make it great.
Ask Questions: The best communication is always a two way street. Don't be afraid to ask customers questions and get feedback.
What are their favorite things about your brand?
How did they learn of your brand?
What are their interests, hobbies, passions?
What attracts them to your brand?
What has been their customer experience and how can you improve.
Listen and Then Take Action: Make sure you listen to your customers and be vigilant in addressing issues and leveraging opportunities. Customer's impressions of your brand and insights can provide you with incredibly valuable information including both new opportunities as well as issues that need to be rectified.
Improve your offerings by shoring up deficits in products and services.
Leverage opportunities to personalize your customer's experience and in turn strengthen your relationship.
Extend special offers and product offerings customized to your customers. A hand-written thank you, birthday or anniversary card goes a long way to show that you have been paying attention.
Retention: Once someone has become a customer, your work is not done. Quite the contrary, this is just the beginning. Nothing is forever, but with diligent work you can convert customers into long-term brand advocates.
Provide a personal touch to all communications. Speak with your customer on a regular basis whether in-person, over the phone, through email or social media.
Promote special events, opportunities and specific products and specials that you know your clients will be interested in. For instance a library release of Cabernet specifically for your top 100 Cabernet customers or recommendations for products that you think they will like based on purchase history.
Reward: If managed correctly your relationship with your customers will build loyalty and can even create brand ambassadors who will sing the praises of your brand to others. Endorsements from customers are an extremely powerful sales tool, so referrals and loyalty should be acknowledged and rewarded on a person level.
photo credit: Give This a Try… via photopin (license)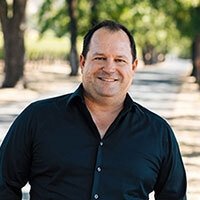 Latest posts by David Schuemann
(see all)