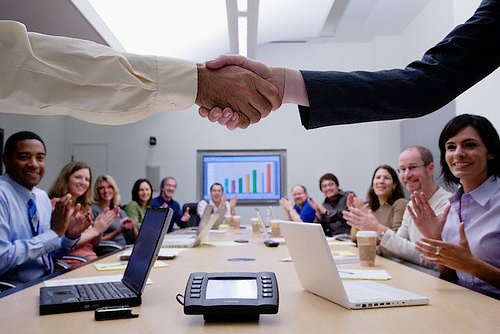 Working with creative agencies can deliver fantastic results and provide you with a tangible return on your investment, but finding the right fit between your company, brand and an agency can be a daunting task.
To set you out on the path for success BEFORE your project even begins, you should take some important factors into consideration as you search for the right creative partner. A little bit of due diligence will pay off later by saving you the headaches and heartache of choosing the wrong agency.
Rick Roth, founder and CEO of Roth Partners LLC, and contributor to the Huffington Post, highlights what to look for in a creative agency:
Brand Obsessed
You want a team that truly cares about brand(s), a group that treats your brand for what it is- your most profitable asset, and who take the responsibility of your brand's evolution incredibly seriously.
Chemistry
Don't underestimate the benefit of working with people you trust and enjoy.
Look for a strategic partner you look forward to speaking with, whose ideas you respect, and whose opinion you value to get the most out of your project and working relationship. After all, you'll be spending a lot of time working together.
Experts in their Field
Work with an agency that specializes in the alcohol beverage category. It can be tempting to believe that an outsider can provide a unique perspective, but more often than not they will bring clichés and missteps instead.
A firm that specializes in alcohol beverage branding will bring with them an incredibly deep knowledge of the industry and the challenges that you face.
Cross Channel Experience
Choose an agency that understands the value and purpose of each channel and can work to optimize those channels for your brand. The alcohol beverage market has specific avenues that are better maximized for different brands/strategies. Depending on where a brand is in its lifecycle, different approaches will work harder for your brand than others. 
Commercial Success
Select an agency that has worked with a company like yours and solved similar problems. They should be committed to both brilliant creative work and measurement that confirms they will make a positive impact on your bottom line.
Any agency worth their salt should be able to demonstrate with ROI data that their solutions solved the business challenges of their clients.
Awards are nice, but only when they celebrate the impact of creative work on your business.
How to ensure your agency's criteria are met.
Do your research!
Ask a lot questions about experience and process when evaluating a prospective agency.
Take a look at their past projects
Explore the agency's website
Ask for a portfolio of work.
Request examples of past projects that relate most closely to yours that demonstrate a high level of competency and ROI.
Call their references
Were their objectives met?
Was their project completed on schedule and on budget? If not, why?
Would they hire the agency again?
A wise adman once said that clients get the agencies they deserve.
Choose wisely. It's your brand.
photo credit: How to run an effective meeting via photopin (license)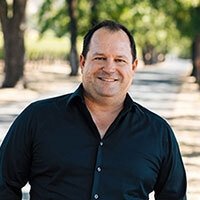 Latest posts by David Schuemann
(see all)