6 telltale signs that it's time for a package redesign.
Whether you're a boutique producer or a multi-million case global brand, the time will inevitably come for a package redesign. For better or for worse, market success simply doesn't allow for stagnancy – it demands change to keep up with trends, expanded product lines, and maintain engagement with your core consumers.
In this article for Wines & Vines that Jane Firstenfeld interviewed me for in May 2014, I touch on the main reasons to consider a redesign. I've highlighted the talking points from our conversation below:
Sales are lagging.This may seem like a no-brainer, but a new package design gives distributers and sales-people something to get excited about. A little bit of brand "buzz" goes a long way.
New competitors have entered the marketplace. As new categories become more popular and trendy, more competitors will by vying for a piece of the action. A redesign can make your brand stand out in the crowd.
Brand architecture/tiering creates confusion among consumers. I can't tell you how often I see this! If your consumers can't tell the difference between your $100/bottle "icon" tier and your $20/bottle nationally distributed tier, it's time for a redesign.
You want to increase price. Perhaps your brand has recently garnered high scores from critics, or you plan to source from a more reputable appellation or vineyard site and there's an opportunity for your brand to play at an increased price point. A new package design is crucial for communicating and ultimately justifying the price increase.
Production requirements change. Often times, a change in production equipment or technology provides the perfect opportunity to explore a package refresh. It's important that your package design optimizes the production constraints or potential that you are currently working with.
New SKUs are being added. If your brand is considering a line extension to new SKUs or a new category, you may want to communicate that change with a new package design. Be careful here. If your brand is realizing enough success to consider these changes, you don't want to alienate the consumers that have made you successful in the first place. Take a moment to evaluate your brand and the equity elements that are crucial to the existing package and make sure that you leverage them through the redesign. Remember, generally speaking, the larger the brand, the smaller the changes that can be made responsibly.
So, you think it's time to redesign? Check out my post about how to pick the creative agency that is right for you.
photo credit: hanspetermeyer.ca via photopin cc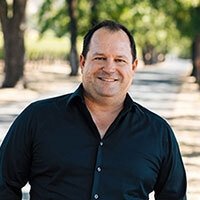 Latest posts by David Schuemann
(see all)