If there was ever an opportunity to both support your local community and build brand awareness for your distillery, it is now.
With tasting rooms, restaurants, bars and many retail outlets shutdown over the past couple months due to Covid-19, many distilleries saw a freefall in sales. Once the legal hurdles were cleared, many distilleries quickly shifted to producing hand sanitizer instead of their high-quality, craft products. This shift in production not only answered the call of their country to help fight the virus, it also served as a way to develop cash flow. As craft distilleries navigated this hectic and new landscape, many questions naturally arose:
Should we brand our hand sanitizer with our distillery's brand name, logo or packaging design?
When the country comes together to fight a common enemy or threat, brands are presented with a very different landscape. In these instances, many of the traditional rules of branding no longer apply. Normally you would never dream of branding a low-end commodity product with your craft brand that is built on quality and exclusivity, but in this particular instance the PR and social media goodwill far outweigh, even erase, any worries of brand promise confusion.
If there was ever an opportunity to both support your local community and build brand awareness for your distillery, it is now. That being said, there are some good rules of thumb that many distilleries have employed to make sure they don't harm their brands over the long term.
The Do's and Don'ts of Branding Your (Craft Distillery's) Hand Sanitizer:
Do brand your hand sanitizer with only your distillery name or logo.

Don't leverage your package design from your other products. Keep your premium products separate from this commodity product.

Don't make the product look like a potable alcoholic drink. It's vitally important not to use containers or language that resembles standard spirits products, or could cause dangerous consumer confusion, now or years later when the product may still be in someone's cabinet.

Do keep the design of the hand sanitizer clean, simple and easy (and cheap) to produce vs. getting overly extravagant with the packaging.

Do leverage every possible media outlet to gain both community awareness and brand credit for your generous activities, especially if you are donating some or all of your hand sanitizer. Use both traditional and social media channels to build awareness of your products, distillery and consumer experience if you have a tasting room, bar or restaurant. When it's time to re-open, your community will be ready to support you back.

Do transition to inexpensive bottles and labels as soon as you can to cut costs and create additional margin if you are selling your sanitizer.
Should we continue to produce hand sanitizer after the pandemic?
For many distilleries, making hand sanitizer will pass with the pandemic, but for others, if their license allows, this new channel for cash flow may be here to stay. However, there are plenty of manufacturers whose core business is to produce these commodities and will do so efficiently again in the future. As their production increases and consumer demand subsides as the pandemic passes, the price for hand sanitizer will almost certainly be pushed downward. Hand sanitizer production will become a far less lucrative source of income for craft distillers.
From a pure branding perspective, the answer is simple. As the US and the rest of the world gets back to normal—and the pandemic hopefully fades into the history books—so too should the production of hand sanitizer by craft distilleries.
The brand benefit for craft distilleries, as previously mentioned, is really the philanthropic effort and PR opportunity. Once the pandemic subsides, a branded hand sanitizer will start conflicting with your more premium, artisanal products and brand's positioning. For example, it doesn't make much sense to brand a hand sanitizer with your luxury bourbon's logo and may become a safety concern if the product creates consumer confusion. In fact, this is not a long-term brand strategy for any craft distillery.
As in "war efforts" of the past, this shift in manufacturing will fade away over time, and that's a good thing. I, for one, would rather be sipping one of your great craft spirits vs. sanitizing my hands with it.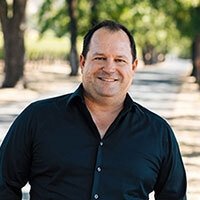 Latest posts by David Schuemann
(see all)