The craft spirits boom has flooded the market with thousands of new brands that have successfully carved out a niche for themselves by leveraging package designs that promise quality through evocative design and hand-crafted sensibilities.
Over the past few years, many trends in craft spirits packaging have emerged. Some work well, others may be played out and one may be gaining traction. There is no silver bullet, however, knowing the lay of the land is critical and worth considering when developing or repositioning your brand through packaging.
Five Design Trends in Craft Spirits Packaging
Nostalgic Sensibility
One of the most popular trends has been a historic look via elaborate design that leverages the rich history of a region or brand. Often the packaging uses a contemporary twist on nostalgic, turn-of-the-century design from both the US and Europe. This trend is optimized by:
Flourishes and elaborate detailing
Gold foil accents
Historic and hand-drawn typography
Elaborate crests and seals
This trend is rampant in craft spirits and has been largely successful in the market to express:
A luxury product
A positioning that captures the rich opulence of historic European and Victorian age design
A simpler more honest promise of quality
The market has been flooded with brands that leverage this design sensibility. While it appears that packaging with a nostalgic look will continue to be desired, a point of saturation is quickly approaching and this look may no longer have the ability to help a brand stand out among its competition.
Bootlegger & Prohibition
As one of the more popular design routes in craft spirits, this trend is inspired by the prohibition era days of bootleggers and speakeasies. It's not a surprise that this look has become popular with craft distilleries since many feel an affinity with the bootleggers who bucked the status quo. This trend spans the range from "home-spun" designs with hand-drawn type or even more raw, almost "un-designed" packaging, to mysterious elicit speakeasy inspired designs. This trend is optimized by:
A rough-hewn or hand-drawn style used in typography or across the entire label
Labels that have elements written in by hand or that use "type-writer" fonts
Labels that are printed on craft paper and feel "small batch"
Black labels that are mysterious and evocative
Labels that leverage old Americana imagery
This trend is extremely popular with both US and Canadian craft spirit producers and has been largely successful in the market to express:
The lore of bootlegging during prohibition in the US
Small-batch, handcrafted quality
The resurrection of family recipes into new products/brands
The market is full of brands that leverage this design sensibility. It may appear that there's no end in sight for this style, but unless brands have a more direct tie to this design trend through their own personal story, it could feel a bit expected—or worse, contrived.
Copper
Many craft distillery's main investment is their copper pot still. So, it is not surprising that many have taken this as their inspiration for their packaging and, in many cases, their brand name as well. This trend is driven by the color copper on packaging and often the word copper in the brand name. This trend is optimized by:
Names that incorporate "copper"
Copper as color, especially copper foil
Designs that take their inspiration from copper pot stills
This trend has become a go-to solution for many craft distillers inspired by their craft and further fueled by the success of Tito's Handmade Vodka – one of the first craft distilleries, if not the very first, to leverage copper as their primary brand color. Designs using copper typically express:
Small-batch, artisanal
The importance of the copper pot still
Hand-crafted quality
Copper has become a common color used by craft spirits brands and is so popular that it's almost synonymous with craft distilling. While the color still has value, copper alone is not enough to carry a brand's message.
Large Product Type
In what I can only imagine is an effort to provide transparency—or worse, simply a bad design trend spurred by designers who thought it was cool—many craft distillers have opted to make the type of alcohol the largest thing and first read on their packaging. This trend is optimized by:
An overly large expression of the alcohol type
Nearly invisible expression of the brand name
A stripped down, almost generic, approach to the brand packaging
Driven by a design aesthetic that in most cases does not serve the distillery well, the brand becomes the product vs. the brand itself. While from a distance (such as on the back bar) it is very readable, it comes off as generic. The designs typically express:
Transparency of what the product is (I guess…)
An overly simplistic expression of the product
Type that's clean and easy to read from a distance
I really can't express how disturbing I find this design trend. It relegates the brand to a subordinate position and often expresses the product type as the brand which, of course, it can never be. It is the opposite of what craft distilleries should be standing for. Simply saying most loudly that you are a vodka or bourbon falls well short of the consumer's expectation and misses an opportunity to communicate the brand's essence.
Modern & Clean
As craft distilleries have begun to expand what they stand for and how they define themselves, some brands have moved beyond the vernacular craft spirits design that relies on historical crutches. This shift is being driven by the market saturation of brands leveraging the above trends and a new frontier offering an opportunity to define what craft can, and will, stand for. Craft distilling does not have to tie itself to the past to be relevant. Many craft distilleries are on the cutting edge of technology and innovation. For this reason, the trend toward clean, more contemporary, even modern packaging has begun to emerge. This trend is optimized by:
Clean, modern packaging
Brighter, even vibrant colors
Sleek and sophisticated designs
This trend is driven by several things: distilleries that do not have a rich heritage or story to pull from, a desire to express their brand through a fresh and modern aesthetic that stands apart from the crowd of "historic brands" and a brand story or promise of modern distilling methods that produce exceptional product—a sort of modern craft, if you will. The designs typically express:
A modern sophistication
A more urban appeal
A fashion forward sensibility
The modern space may be the new fertile ground for many craft distilleries as they seek to express their brand through packaging that will stand apart from the competition. The critical part of executing this sort of design is to avoid the pitfall of looking commercial and instead strive for a more lifestyle, even fashion  driven, aesthetic. If done correctly, a modern and clean design can live in a very fruitful area of differentiation.
Memorable packaging reinforces brand name, inspires trial, reinforces the consumer's enjoyment of the product and assists recall for repurchase. Design trends will continue, and new ones will indefinitely emerge. Ultimately, expressing a brand's unique story and product through evocative packaging that stands out from the crowd will go a long way toward any distillery's success. So, consider that the unbeaten path—whatever that may be now and into the future—may be the best path forward.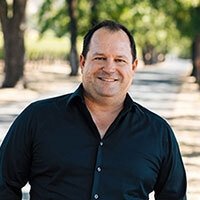 Latest posts by David Schuemann
(see all)