While no consumer research is foolproof, following simple steps can ensure you avoid making critical mistakes (and wasting a lot of money) when conducting research on a new package design.
There's nothing like having that extra security of research to validate what your gut-instinct is telling you about your packaging. Here are 3 suggestions to consider for your next research project:
 Plan Ahead – What do you want to learn or confirm?
Make sure the research you will conduct can actually deliver the kind of data you are interested in reviewing. While this seems obvious enough, it is surprising how many times brand owners don't scrutinize the testing methodologies and modules sufficiently.
If you are seeking insight into consumers' view of your key equity elements, or subtleties of quality cues found in the packaging materials of finish, being able to prod a little deeper with follow-up questions is invaluable. In this instance qualitative research utilizing focus groups is the clear path to take.
However, if you simply want to get top-line thoughts between designs, quantitative research will likely yield results more timely and more cost-effectively by providing numeric significances between design options.
It should be noted that in both quantitative and qualitative you don't want too many options (3-4 at most)
How does your brand measure up against the competition?
If you are planning to research how your packaging stacks-up in relation to your competitive set, it is crucial the images or models that you are testing of your new packaging are on par with those of the competitive set.
For example, if you are testing photos of the competitive set make sure the photos of your packaging are just as realistic and not poor 3D simulations.
Research is not cheap so make sure whatever representation you use optimizes your design.
New vs. Existing – The testing paradox.
One of the biggest oversights in research that I see time and time again happens when a new package design for an existing wine or spirits is tested against the existing package design.
Keep in mind that current consumers are very familiar with the existing packaging in market and often inherently fearful of change to "their brand". Similarly, it also may prove difficult for current consumers to separate familiarity and preference during testing. The best testing modules avoid sharing with consumers what brand is being tested early on and avoid head to head preference questions. Instead purchase intent should be gathered through more robust and less direct methodology.
Note: Because of the familiarity issues with results from current consumers, many researchers agree that when viewing results as a whole, if a new package tests on par with an existing package, the new package should be viewed as the preferred option.
Making a package update or launching a new brand is not an easy or inexpensive endeavor and testing results should always be measured with your marketing team's experience. Make sure you leverage research as one of the many tools in your decision-making rather than the final be-all say-all and you will be well on your way to success.
photo credit: mnotta via photopin cc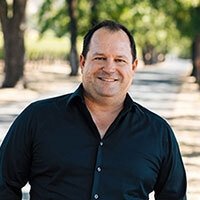 Latest posts by David Schuemann
(see all)