Why choosing the right path with the right partners from the start can pay huge dividends for your brand.
It pays to pay the right people—especially when you're building a spirits brand. When you go it alone, it can be more expensive in the long run. Seemingly affordable freelancers rack up billable hours. What seems like a simple website build turns into a digital catastrophe without a programming expert. Navigating supply chain for bottles, closures, and label paper alone can be confusing at best, and at worst, leave you without crucial packaging elements.
When you do it right the first time, with a team of experts, you'll be able to build pre-launch hype with your digital marketing mix, you'll have a smoother launch overall, and you're going to be able to thoroughly brief your sales team so they're more knowledgeable on the brand upon release.
Without these key players, you will miss out on building that rapport with your customers, and the sales dollars that come with it. Here are some experts and the reasons why hiring them is getting it done right the first time.
Brand Design Partner: A thoughtful and well-executed design invites trial, reinforces quality, and assists with recall. A quality design agency can guide you through the creative process to provide you with strategic packaging that is beautiful, and more importantly, sells. They will have all the qualities listed below.

Strategic: A brand design partner should not only provide you with a packaging solution that you love; they will also be able to help with the brand story, strategy, and positioning. Setting your brand voice, and determining who your brand is and who your brand is for will ensure you are communicating your authentic, thoughtful messaging, to the right consumers.
Straightforward: They'll ask the right questions up front—maximizing your time and budget to deliver a design you love off the bat.
Practical: They will work within your cost of goods to create a design solution that is practical within your budget.
Creative: They'll create a design that you're thrilled with, and more importantly, captures your target consumer again and again.
Attentive: They will never deliver final art and say goodbye, they'll provide print-ready production files and remain available to your vendors, so your vision gets executed.
Label Printer: You will want a trusted vendor to print your labels – a trusted printer will provide timely quotes, and samples when necessary, and will provide recommendations for paper and treatments that stay within your budget and adhere to your timeline.

Demonstrative: Ask for samples! An expert label printer will want to share their work with you. This will demonstrate their high-quality printing equipment—look for number of ink stations, number of presses, foil options, and level of emboss/deboss detail.
Resourceful: They will be able to offer a variety of substrate options—if they have trouble sourcing due to supply chain, they'll be able to suggest similar alternatives that fall within your budget.
Detail Oriented: Label printing experts think critically and strategically; they want to make sure your final label looks perfect.
Press Checks: Your print vendor should include you in any/all press checking. They'll want you to be involved in the print process and they will make sure you approve all colors and treatments before the final print run.
Glass Vendor: A good glass vendor will keep you up to date with lead times and available glass. They'll have options for you if your top bottle choice is unavailable, and they'll work to find a solution within the weight/price point you're looking for.

These days, many spirits companies use custom glass to control their own supply chain. For a comparable cost, you can always access your glass, and fine-tune your design to perfection, rather than settle for a bottle you don't love for the sake of what's available.
Carton Printer: Your vendor should let you know your options based on the format of shipper you're looking for – that stay within your budget and quantity needed. Experts will guide you through:

Your Options: The right shipper vendor may allow for a printed shipper where it previously seemed not possible due to lower quantities if they offer digital printing.
Print Method: Your design and quantities will determine whether your carton will print flexo/litho/digital. Your carton printer will be able to walk you through these and work within your quantities.
Substrate: Your print vendor can help recommend the right material for your carton depending on its purpose.
Website Designer/Programmer: Today, your digital footprint can make or break you. It's crucial to have a website that's easy to use and on brand—so your image remains authentic from a phone screen to store shelves. Your website designer and programmer need to be well-versed in the below.

Strategic Planning: The first step your web designer should take is to get to know your brand and your needs, to create a well-thought-out plan prior to starting design. The plan will incorporate social platforms, SEO strategies, CMS systems, DTC pathways, compliance, and ADA Compliance.
Website Design: Are they aware of new technologies or ways to display your content that make sense for you? This is key to making sure you put your best virtual foot forward.
DTC Selling: Your website should optimize direct-to-consumer selling. Your website designer and programmer should work in tandem to make sure the purchase pathway is clear and easy for a consumer to navigate.
Compliance: In the US, selling alcohol across state lines can be tricky. Your website needs to be compliant and lawful across the country, and your programming team should be knowledgeable about what's possible based on your location and current laws.
SEO: Seeing is believing – so if your target audience can't see you when they google you, you can lose out on sales. Having a website expert that also can optimize your SEO is crucial, to ensure you maximize visibility and ultimately sell more product.
Marketing and PR: If your website is at the center of your brand's digital solar system, social media, digital marketing, and PR orbit closely.

Social Media: A social media manager or a digital agency can assist you in determining which platforms your brand should be on, setting the brand voice on these platforms, and gathering brand visuals. This can build hype before your product even exists.
Digital Ads: A digital marketing expert will help you leverage online ads to reach more people and drive more web and social media traffic.
PR: Getting the word out can be difficult—a Public Relations person or agency can amplify your brand and help your product reach your target audience. They'll be able to bring your brand news to the forefront using Press Releases and other media outlets.
The Real Cost of Waiting – Spoiler – You're Not Saving Money
You've heard the saying—measure twice, cut once. While it may seem cheaper to hire a 'better' design firm later, wait on a custom bottle, or go with a higher-performance label printer once you're off the ground, what does waiting really cost? It's almost incalculable – missed opportunities in the marketplace and a less-than-optimal first impression with retail and distributor partners equals a lot of opportunity money missed. When you wait to do it the right way, you will have to re-acquaint your target audience with your new look, re-introduce yourself to sales reps, and ultimately you will have spent more money than if you'd cut once. Save yourself the money and heartache and build a branding dream team who can help bring your brand to life the right way, the first time.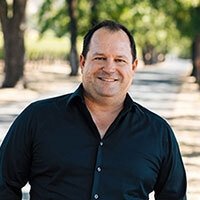 Latest posts by David Schuemann
(see all)