Why bargains for design and branding services may not be such a great deal after all.
Over the past few years there have been an alarming number of stories from colleagues and clients alike that were burned by a "bargain" from a design firm or freelancer. Initially thinking they were getting a deal they later discovered their projects ended up costing them a small fortune in time and money and/or results that fell short of expectations. Here are a few recommendations for avoiding costly mistakes during the selection process for design and branding services:
Do any of the following scenarios sound familiar?
---
"We chose to work with a freelancer that charged a low hourly rate instead of a professional design firm thinking it would save us money. Unfortunately the project took forever, we received surprise invoices that completely blew our budget, and ultimately received work that was substandard."
Recommendation:
Be sure to clarify process and experience before engaging any designer. Ask for case studies and ROI numbers to ensure the designer has a proven track record of creating strong ROI on similar projects. 
---
"We received design work that missed the mark and now we have to start over. All the time and money invested is completely lost."
Recommendation:
Always initiate your projects with a formal brief to ensure your chosen designer is clear about your target consumer, your product's attributes, and sales goals. Set both aesthetic and strategic benchmarks by which the work will be judged against.
---
"The designs we received couldn't be implemented; the designer clearly didn't understand the industry or our needs… If we ended up producing the design as intended, it would have exceeded our budgeted cost of goods." 
Recommendation:
Make sure your designer has a robust history of experience in the alcohol beverage category. This experience should include a strong understanding of what can and can't be implemented within your cost of goods.
---
"Our designer provided us the final design and wished us good luck— now what? We were left on our own to figure out how to execute a design that was nowhere near production ready. Even worse we had to pay our vendors even more money to make the sloppy design files ready to produce."
Recommendation:
Make sure your designer's process doesn't end with a final design. Instead, they should act as your production general manager by connecting you with best in class vendors, gathering production bids and negotiating the best possible pricing. They should meet with you along with all potential vendors to avoid pitfalls, leverage cost savings in production and to set a plan to avoid any potential production issues.
A little planning ahead of time to clearly outline your needs combined with better communication during the vetting process can save costly nightmares later.
photo credit: 드림포유 via photopin cc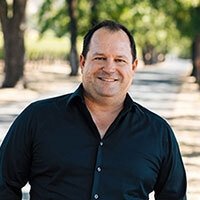 Latest posts by David Schuemann
(see all)