With the marketplace becoming increasingly crowded, learn how to make your packaging POP on shelf.
With the introduction of new products, package redesigns, and an abundance of general point of sale materials, the wine and liquor isle at your favorite market can be a tough place to compete for the consumer's attention – all the more reason to make your packaging POP!
Ensure you are reaching your core consumer in the best way:
Take the time to do a little upfront research.
Know your target audience:
What good is a "new and improved" label design, expensive bottle or fancy printing if your packaging doesn't resonate with your key consumer? Packaging that communicates a strong story, supports your positioning, and creates an emotional connection with your target consumer stands the best chance of being noticed on shelf.
From there, know what colors, icons, styles, and descriptors your audience knows, trusts and reacts positively to… and just as importantly, the ones they don't.
Color, print techniques and unusual packaging can be an alluring way to stand out, but can quickly be seen as a gimmick by consumers if they don't support your brand's positioning.
Market Testing:
One way to know if your brand will connect with your target market is to test it with consumers through research.
Formal testing can be costly, as well as time consuming, so if you are working with a limited budget (and let's be honest, most of us are!) adapt a more informal approach. Take a field trip to your local retail environment where your product will be sold.
Look for your product and price category and make note of your competitors, where they are placed on shelf and see how you measure up.
Questions to ask are:
At first glance, what grabs you?
What colors are most prevalent/prominent – is there a color that is
appropriate and that would help your package stand out?
What design styles work well at your price point?
      5. What to look for on Shelf:
Test your packaging and make sure it will hold up in the retail environment.
– In a quick scan, what do you notice?
– Do elements of your packaging stand out?
– Does it get noticed in a good way, or does it blend in with the crowd?
Don't be afraid to work a little outside the box.
Just because 9 out of 10 Chardonnay's in your competitive set have cream-colored label's doesn't mean you need to follow suit.
Getting noticed is one thing, but if your name is disguised, hard to read, or the product description is illusive, consumers are not going to have enough information to know if they want to make the purchase, or remember the product for future repurchase.
Make sure your brand name and product descriptor are easy to read- don't make the consumer work to get the information. Make it clear.
Make your point, and be true to your brand. Convey your brand message, in a way that is true and unique. If you are a value priced whimsical brand trying to communicate a light hearted, everyday drinking application, you are going to want to employ a different communication technique than if you are a more serious heritage brand trying to achieve a luxury price point.
Your packaging can be a very powerful tool
Employing relevant consumer insights prior to launching and applying a few fundamental principles to its creation can ensure that your packaging provides a high ROI for your brand for many years to come.
photo credit: tjdewey via photopin cc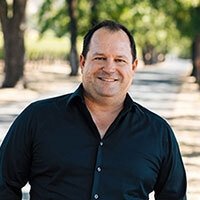 Latest posts by David Schuemann
(see all)