Check your pretense at the door – Millennials are taking the wine industry by storm, and it's time for marketers to take note.
As Millennials come of legal drinking age they are consuming more wine than any other generation before them. This new demographic has brought a different type of demand to an industry that, up until now, has largely been driven by tradition. Not any more – from wine cocktails to alternative packaging, Millennials are changing the way we produce, market and consume wine.
According to Chris Fehrnstrom, chief marketing officer for Constellation Brands, there are 62 million Millennials of legal drinking age, and in two years another eight million will celebrate turning 21.
Fehrnstrom says that of core drinkers, or people who drink wine at least once a week, Millennials represent 30%. An amazing figure for an industry that still hasn't "figured out" how to appeal to their fastest growing (and increasingly affluent) consumer demographic.
Historically, wine has been marketed to an older demographic who generally made wine purchasing decisions based on producers' reputations, scores, or a desire to show social status.
Conversely, Millennials couldn't care less about the pretentiousness of wine and are more attracted to wines that are not stodgy or avoid taking themselves too seriously.
 4 Ways Millennials are Changing the Industry:
Consumption Patterns
Wine isn't just for the dinner table anymore. Millennials are more adventurous than other consumer demographics and they routinely ignore traditional food and wine "rules". They are drinking wine on their own terms – whether they're drinking it on-the-go or mixing it into a fruity cocktail. They are foodies who don't follow the standard preconceptions of food and wine pairing opting instead to experiment and discover their own pairing favorites.
Eco-Conscious and Socially Responsible
Millennials expect that the brands they support live up to their standards of social responsibility.
Wine Marketing
I wrote an entire blog post about marketing to Millennials that I encourage you to read but the bottom line is traditional marketing tactics don't work with these consumers. They are less driven by expert opinions. Instead they are more adventurous and prefer discovering wines on their own; trusting their own taste buds and sharing their discoveries with one another. Communicating with these consumers in an authentic and credible way is crucial to driving sales and building loyalty.
Millennials are data and information crazy and research wines through the web and social media, seeking brands that are driven by passion, supported by an authentic story and have a healthy balance of value and quality. They view wine as an affordable luxury vs. elitist.
 Furthermore, fostering brand advocacy has never been more important – make sure you are leveraging  social media to ensure that your brand is part of the social conversation.
Packaging
As Millennials continue to drink more wine, the standard 750ml bottle is becoming less and less relevant. They are attracted to larger and alternative formats such as 1.5L bottles, boxed wine, wine in a cans, pouches etc. that offer more value and are more eco-friendly. They are attracted to less traditional wine labels and packaging designs that are informative and supported by compelling, authentic stories.
 Brands that consider these shifts in the consumer landscape by creating compelling, fun, authentic brands supported by exceptional design and a compelling story will reap the rewards of this new consumer and stage themselves to attract loyal customers into the future.
photo credit: Four – vier – أربعة – четири – četiri – čtyři – neljä – τέσσερις – ארבע – चार – четыре via photopin (license)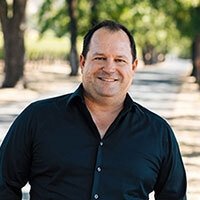 Latest posts by David Schuemann
(see all)