If you're still using "Boomer" marketing tactics, your brand is destined to be a "bust".
Love them or hate them, Millennials currently represent $200 billion in direct spending power, 25% of the population and are on track to make up 75% of the total workforce by 2025 (CMSwire.com).
I work with brand and marketing managers on a daily basis that struggle with how to make their brands appeal to the next generation of the American consumer. What's the problem? Millennials consume products and media differently than any other generation before them.
Millennials have been force-fed advertisements and promotions their entire lives and through every medium available: TV, radio, print, etc. As digital natives, they're the first generation to grow up online with seemingly unlimited choices. You can't market to Millennials in a traditional sense. Instead, they look to influencers and nontraditional media to validate "truths".
Patrick Spenner, a contributor to Forbes, outlines 3 key strategies that brands should keep in mind when engaging Millennials.
Understand and speak to the values that drive them: happiness, passion, diversity, sharing and discovery.

Understand their realistic lifestyles and experiences and find ways to amplify their reality.

Make sure they feel informed and involved, not just marketed to.
By following these strategies, brands will find more opportunities to gain this generation's affinity.
Millennials don't need (or want) marketers to tell them what to buy. There is enough information available at their fingertips to make thoughtful decisions and they take pride and enjoyment in discovering products and brands on their own.
So what do Millennials want? Genuine service and engagement.
Is your brand engaging? Does it organically invite trial? Are there opportunities for the consumer to engage with and get-to-know the personality and values of your brand?
Understanding Consumer Values = Effective Engagement
Effective engagement requires that marketers gain a better understanding of consumers' wants, concerns and desires. It is no longer enough to have the best tasting product. One of the ways that craft beer producers have been so successful in their marketing efforts is by understanding the importance of aligning their brand story with consumer values, ultimately cultivating brand trust and loyalty.
Take Sierra Nevada Brewing Company for example. They leverage their commitment to sustainability in their entire brand messaging and Millennials have responded. In fact, 37% of Millennials will pay for brands that support a cause, even if it means paying more.
Connecting with this generation in a meaningful way is crucial. Providing what matters most to Millennials, in a way that enhances their lives, will compel them to share their experience with friends and other key influencers.
photo credit: rafaeldesigner via photopin cc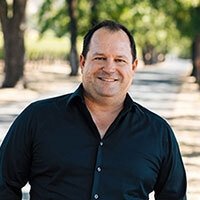 Latest posts by David Schuemann
(see all)