Improving your craft brand's online presence and your consumer's virtual experience has never been more important.
With Covid-19 lockdowns shutting down or at least severely reducing the number of visitors to distilleries, restaurants and bars across the US, craft distilleries have seen their ability to sell their product plummet while consumers have flocked online to purchase their favorite libations.
There are now more than 40 states where consumers can purchase liquor online because regulations for selling spirits direct-to-consumer are relaxing, albeit temporarily in some cases.
DTC vs. Online Retailers
Often, websites that appear to be "retailers" are actually third-party services. These companies place orders, on the consumer's behalf, with a licensed retailer that is legally able to ship liquor to the buyer's address. This generally relies on both parties (retailer and consumer) being located in the same state, though some retailers ship across state lines. In 15 states consumers can order and receive their favorite bottle within a matter of hours from the third-party, online service Drizly.
Some states allow distilleries to ship directly to consumers within their home state. Others allow for shipping across state lines if they have reciprocity agreements between the state of origin and the ship-to state. DTC laws are a bit of a gray area and, while many states have loosened their laws around DTC sales, the main shipping companies like UPS and FedEx have resisted shipping liquor directly to consumers due to liability concerns.
Answering the call, Spirits360 has stepped in with their platform that integrates into a distillery's current POS system, allowing them to ship directly to their consumers through UPS. Speakeasy Company's solution can be integrated directly into a distillery's existing or new website for a seamless, compliant checkout experience.
The Importance of Your Website and Online Brand Presence
Craft distilleries, like many start-ups, are often forced to bootstrap much of their marketing. Because of this, many craft distilleries were caught flat-footed by the shutdowns caused by Covid-19. With their tasting rooms and other in-person sales channels closed, along with restaurants and bars, they were left scrambling for new sales channels. Many found they had woefully inadequate websites that were developed more as "brochureware" afterthoughts vs. evocative frontline branding and a primary sales channel.
Whether your website has an online store to sell directly or not, your website is a critical touch point with your consumers. Now more than ever, online outlets such as social media and websites are where consumers form their first impressions of brands—think "winning hearts and minds."
Website Branding Recommendations
Invest in a well-designed website developed by professionals to ensure your site has a well-considered structure, functionality, SEO plan and well-crafted content

Build your site on an open-source content management platform like WordPress that allows brand owners the ability to make edits and updates to their site themselves.

Make sure your site is programmed to be responsive so that it works seamlessly across various devices including desktops, tablets and smart phones. Smart phones now account for over half the traffic on the internet, so mobile can't be an afterthought.

Make sure your content is amazing and compelling! Keep your written content concise and your visuals stunning. Consider hiring a photographer and/or videographer to help develop the visual language of your brand.

Develop your site to allow for online sales either immediately or as a future add-on.

Integrate your social sites with your website and cultivate and harvest consumer information in order to build your list.

Provide journalists, retailers and distributors tools to support your brand such as PDF sales sheets and tasting notes that can be downloaded.

Lawsuits have been sweeping the alcohol business. Make sure your site is developed to be ADA compliant or integrates accessiBe, an industry standard, fully-automated web accessibility solution for ADA & WCAG compliance.
Your site should, of course, evocatively describe your products, but it's also an amazing opportunity to tell your story and to connect with consumers. This opportunity to engage consumers visually through striking photography and engaging video is the next best thing to having them visit your distillery in person. Virtual tours and tastings, and live or recorded videos of guest bartender demonstrations creating your signature cocktails are just the beginning.
Building your brand online is no longer a luxury, it's a necessity. With DTC sales becoming a reality, this new channel is an exciting new frontier for craft spirits.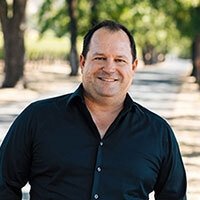 Latest posts by David Schuemann
(see all)