Custom glass bottles can provide a unique look and provide large brand benefits, but brand owners must evaluate the pros and cons.
Everyone knows that your alcohol brand package has to work hard on the retail shelf and on the back bar to attract consumer attention. Custom bottles are a powerful way to achieve this end, especially when finished with complimenting packaging components.
But brand owners must fully consider the ramifications of committing to a custom bottle before choosing this path. Below I've outlined the Pros and Cons every brand should consider before embarking on a custom bottle.
PROS:
Proprietary – Bottle as Brand Iconography
A proprietary bottle provides a distinctive iconic look for your brand. Custom bottles allow the ability to leverage a unique shape and incorporate your branding into the actual glass and providing a visual icon that can encapsulate your brand and and accentuate your package design.
Custom bottles are a powerful anti-counterfeiting measure. The high cost of development, difficulty in replication and hurdles in inventory provide strong barriers to counterfeiters vs. stock glass that is much more easily accessible.
A custom bottle allows the opportunity to create a bottle that can highlight your product, accentuate its unique attributes, and account for production parameters to ensure your bottle will run smoothly during bottling.
CONS:
To maximize a custom bottle, the structure should be designed with the overall packaging in mind. Custom bottles require in-depth coordination between the glass vendor, your designer and production team. Be sure to allocate enough time for modifications to drawings during development, Lucite models, and production samples.
Custom bottles are exactly that; a custom, so glass manufacturers will need ample time to perfect, test and produce them before key delivery deadlines. Most glass manufacturers have minimum orders that will require ordering brand owners to store glass beyond their current immediate needs. Last minute orders will be difficult, if not impossible and because of that many alcohol beverage companies that utilize custom glass choose to warehouse a stock of bottles to avoid gaps during bottling.
Prices for custom bottles range greatly depending on where the production is taking place and the complexity of the bottle. Don't forget to allocate funds for the design, Lucite models, unit samples, final production, delivery, and storage of back stock of bottles.
ALTERNATIVES
A less expensive way to achieve a custom look without long lead times is to choose a stock bottle mold, but add a custom cartouche into the mold to make it more proprietary. This is typically a more economical and quicker option, but keep in mind, the overall bottle shape is that of a "stock" bottle and customization is limited to adding a logo or graphic into the bottle, not a change in shape.
Despite the obstacles, custom glass bottles are not insurmountable as long as the proper time and financial resources are allocated to achieve success. With a little bit of planning and the right team, the benefits for your alcohol brand can far outweigh the drawbacks.
photo credit: Thomas Hawk via photopincc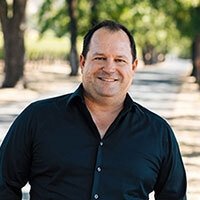 Latest posts by David Schuemann
(see all)