According to the U.S. Census Bureau, Millennials are anyone born between 1981 and 1996. This massive segment of the population is now 83.1 million people or more than a quarter of the U.S. population and now larger than the baby boomer generation (75.4 million).
The youngest Millennials are in their early 20s, and the oldest are coming up on 40. Far from the assumed monolith of sameness, Millennials are instead comprised of an extremely diverse landscape of life stages, values and consumption habits.
According to a recent study conducted by Oracle and Interbrand, 5 distinct segments emerged within the Millennial consumer segment.
Up & Comers: This segment is comprised of a diverse group of predominantly males including African Americans (19%), Asians (12%) and Hispanics (10%). They are on the younger end of the Millennial age spectrum and tend to be the life of the party. With a high income of over $55,000 per year and elevated education levels, this group has money to spend. They are health-conscious and highly active. They rarely watch TV or relax at home, instead they prefer to hit the town, bars or enjoy the outdoors with friends. They are value seekers who feel they never pay full price and price compare religiously. They are easily swayed into purchasing through social media and external advertising like billboards, flyers, etc.

Mavens: This segment is comprised of mid-age Millennial suburbanites. They have the highest income of all Millennial segments with 43% of them making over $70,000 per year. Seventy percent are in college or have graduated, are likely to be married or are in a committed relationship and 48% have one or more children at home. They are always excited to try new products, but typically after the trend has caught on already. Recommendations from friend or family member are a major driver to purchase for this group; however, sales and price promotions are their number one factor when making a purchase decision.

Eclectics: This segment is the homebody, crafty, foodie and are primarily made up of Caucasian (79%) females (72%). They often get creative with their budgets and will seek out a deal wherever possible. Forty-four percent are either unemployed, stay at home by choice or work part-time. They are more introverted and the least social of all segments and depend on recommendations to make final purchase decisions.

Skeptics: This segment has the lowest income with 60% having an annual income of $35,000 or less. They are lowest educated segment with 38% only having their high school GED. They are the quintessential video gamers/internet junkies. Not surprisingly low price and familiar brands that go on sale a lot are the primary drivers of their purchase decisions. When asked their preferred alcoholic drink of choice, 42% stated that they tend to not drink. In comparison, looking at all Millennials over 21, only 24% stated they do not drink.

Trendsetters: Are the youngest segment of Millennials with 61% of them being in the younger age bracket. They are either still in school (51%) or have just started their first job out of school. Fifty-eight percent of them live in a household with an annual income that is greater than $60,000. This segment is the most likely to start or try a new trend. They keep up with the latest entertainment gossip and have large social networks to stay connected. Trendsetters also seem to purchase across the widest variety of brands the most often and have seemingly loyalty to no one.
Some strategies to consider when trying to appeal to these Millennial segments:
Create an Experience
Millennials care more about the experience they have with a brand or product than the product itself. Does your packaging have unique attributes, does it leverage augmented reality, etc. If you have a tasting room what experiences are you providing? Daily events, tours, food pairings, special events at bars, restaurants, social events. We have a client that has huge all you can eat oyster parties at their distillery/bar regularly and their patrons line up around the block to get into the event and stay to drink the night away, not to mention the amazing "free" word of mouth advertising they get.
Offer Customization
Consider offering customers the ability to customize their experience, product, packaging, etc. Consider experiences where they can blend their own bottle, create a whiskey club where you engrave a glass they use when they visit your distillery, create their own gift pack, add some additional customization to their bottle (Maker's Mark allows visitors to dip their own bottle in wax during their visit).
Build Loyalty
Social networks and peer recommendations are the life blood of most Millennials social circles. Manage your online brand via your website and social media first vs.as an afterthought. Online interactions are easily as important as in-person and these two brand experiences should feel seamless to your consumers. Take the time to ask and really listen to what your customers want and then leverage these insights to drive optimal experiences and loyalty programs. Loyal, happy customers provide online endorsements, reviews and recommend your brand to their peer groups.
Provide Value
Your brand's packaging should not be an afterthought. In fact, in many ways it may be as important, if not more important than your product in many ways. Custom bottles and evocative packaging help your brand stand out from the crowd, position your brand in relation to your customer's lifestyle, sense of style and creates a sense of value whether it's delivering on luxury or simply over delivering at a price point when compared to the competition. It's shocking how many craft distilleries don't budget for this incredibly important component. Consider little 'upgrades" where you provide your customers with a little something extra. Handwritten thank you for their purchase as a neck label, a branded whiskey glass from your distillery as a keepsake if they purchased a bottle, a free taste when they return to your distillery their second time, etc.
Understanding the various Millennial segments and what makes each of them unique and what they have in common is the first step towards cracking the algorithm for marketing to this large and very lucrative generation.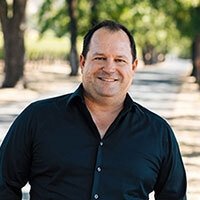 Latest posts by David Schuemann
(see all)