Whether we are aware of it or not, deeply rooted subconscious cultural assumptions often drive our purchase intent and reinforce our decision after purchase.
Confirmation bias is the tendency for people to favor information that confirms their preconceptions or hypotheses regardless of whether the information is true. As a result, people gather evidence and recall information from memory selectively, and interpret it in a biased way. The biases appear in particular for emotionally significant issues and for established beliefs.
Confirmation Bias, The Placebo Affect and Packaging:
Confirmation bias is not always a negative for marketers. Consider this: when consumers purchase an alcoholic beverage package that appeals to them and that they perceive as more premium based on cultural assumptions, they believe the product will taste better based purely on their confirmation bias.
Once a consumer has purchased an alcoholic beverage package that appeals to them they actually are culturally programed to subconsciously want it to taste better.
In fact, for many consumers the alcoholic beverage will indeed taste better because subconsciously they want to be right about their purchase.
The Yes Man In Our Heads
Our minds hate change and psychological research shows that people are twice as likely to seek information that confirms their beliefs than consider contradictory information. Confirmation bias influences how consumers and marketers make decisions about brands and is a strong factor when building brand loyalty.
According to Jason Zweig in a recent Wall Street Journal article, our minds act like a compulsive yes-man who echoes whatever you want to believe. Psychologists call this mental gremlin the "confirmation bias." A recent analysis of psychological studies with nearly 8,000 participants concluded that people are twice as likely to seek information that confirms what they already believe than to consider evidence that would challenge those beliefs. 
What Confirmation Bias Means for Beverage Marketers and Innovation
Marketers must be careful to balance decisions about how to market their brands to customers based on both what their consumers say, and what they do.
While alcohol beverage marketers need to listen to their customers to better serve their needs, true innovation is rarely illuminated by customers telling you what to do next; they may not know what they want next as they their own "confirmation bias" may dictate their preferences.
Henry Ford famously said, "If I had asked my customers what they wanted, they'd have asked for a faster horse."
Equally as important is that alcohol beverage marketers consider their own confirmation bias. It is crucial that you challenge your assumptions and resist the inclination to keep doing the same thing if you want to outperform your competitors.
Being aware of confirmation bias provides opportunities for leveraging cultural assumptions and connections with consumer's deeply rooted beliefs to increase purchase intent. Conversely it opens the door to avenues for true innovation when beverage marketers avoid falling prey to their own biases.
photo credit: lady-traveler via photopin cc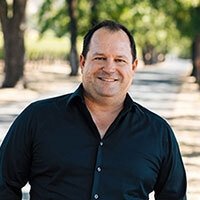 Latest posts by David Schuemann
(see all)