Packaging is a crucial driver of initial trial, perception of quality and repurchase decisions.
The overwhelming number of choices in the marketplace makes choosing a wine, beer, spirit or any other product a difficult task. Exceptional packaging can be one of the keys to cutting through the noise and standing out from the crowd.
The three reasons exceptional packaging will benefit your brand:
Invites Trial
Numerous studies have been conducted to determine the extrinsic versus intrinsic factors that affect how consumers are making their purchase decisions. One common theme appears across many of the studies: if a consumer likes the package, they will be more likely to both purchase and enjoy the product. Exceptional packaging that appeals to your target consumer by relating to their needs, aspirations and desired tastes will go a long way toward setting your brand apart from the competition and earning their purchase.
Simply being the loudest on shelf is not enough. Consumers have become increasingly wary of overly simplistic marketing. It's important to consider your target consumer's lifestyle and how your brand will fit within their everyday lives.
What activities do they enjoy?
How, why and where will they consume the product?
What are their interests, aspirations and beliefs?
Start by exploring other products your target consumer purchases. Are there themes that run through their choices such as colors, styles, social badges or positioning that attracts them? Leveraging these in your brand story and in your packaging can greatly increase the likelihood that your brand will be in their consideration set.
Reinforces Quality
Any experienced chef will tell you, the presentation of food on the plate – the palette of colors and different textures of the food – all have a significant impact on how we appreciate our dining experience. Packaging also has the ability to communicate higher quality and influence experience. In research testing, I have seen consumers report that a product packaged with the appropriate aesthetic cues actually tasted better than the same product packaged differently. For this reason, it is crucial to consider what your packaging is communicating about your brand and the quality of your product.
Designing your package to appear more expensive than its price point can be one way to harness this subconscious quality connection with consumers in order to gain a competitive advantage. Appearing more premium not only supports your quality promise, it can even position your brand as a value when compared to your competition.
Assists Recall
One of the most difficult tasks any consumer faces is remembering the spirit, wine, beer or hard cider they tried and liked. Memorable packaging reinforces brand name and story through strong visual cues, encouraging recall for future repurchase. Thus, getting the positioning, story, design and packaging of a brand right is not just a marketing and aesthetic exercise, it is also a commercial necessity.
Investing in exceptional package design is one of the most important things you can do when building or reinvigorating a brand. To get started, there are key questions every brand owner should ask themselves:
How does my packaging compare to my competitors? How can I differentiate my brand from my competitors in a way that creates separation while relating more to my consumer and their lifestyle?
What does my packaging say about the quality of my product?
Does my packaging tell my brand story and express my brand's key attributes and personality?
Are my brand promise and packaging relevant to my target consumer's needs, beliefs, aspirations and lifestyle? Will they believe?
In the end, setting appropriate quality and price point expectations, connecting with your consumers' lifestyles and delivering against your brand promise ensures that your brand will be positioned for success.
photo credit: k6martini via photopin cc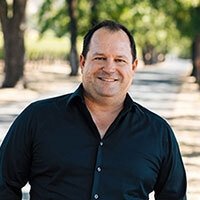 Latest posts by David Schuemann
(see all)