This is the second article in a series that covers the road to market. In Part Two, we will cover what it takes to follow the more traditional road to market of developing your own distillery. This is by far the most expensive and time-intensive route, but it's one that allows for the flexibility of creative expression and provides the artistic outlet and lifestyle of physically crafting your own product, which appeals to many distillers.
The Start-Up Costs
The answer to the question of what it costs to set up a distillery is: It depends.
The costs vary depending on your goals. Start by asking yourself these questions: Do you want to build your distillery brand for generational enjoyment? Build it to sell? Or is your goal a lifestyle-driven, break-even/small-profit equation where you create small production products as much for the fun and experience as the business?
For the purpose of these articles, we are going to concentrate on Distilled Spirits Plants (DSPs) that are producing well above a 50-gallon batch size and are interested in developing a successful brand that will support their families for generations or set the stage for an exit strategy sale.
1. What things should one budget for when setting up a distillery?
Time
Planning a budget around the assumption everything will go according to plan on the first try, or stay on schedule, is a recipe for failure. The realities of setting up your business; licensing; acquiring property; zoning approval; fire and water approvals; and licensing on a federal, state and local basis will take lots of patience, money, and time. Always anticipate delays and determine whether you are able to financially weather a delay.
Money
Develop a strong and well-thought-out business and marketing plan that is fully realized with costs associated with both short-term startup and longer-term projections, factoring in shifting marketplace realities and expansion to support future demand.
Whether the capital is coming from your own pocket, a bank, or investors, strong and considered business and marketing plans will be critical components to both your short- and long-term success. Consider initial expenses such as facility costs, licensing, legal advice, financial plans, brand development (including name development, logo, and packaging design), and market testing, as well as continuous costs such as sales support and ongoing advertising and promotion for your brand.
Develop a well-thought-out strategy for channel sales – will you be able to sell bottles and/or cocktails onsite? Can you sell directly to consumers and self-distribute or will three-tier distribution be a necessity? Also, consider your product mix. Do your offerings require aging (such as bourbon)? Are they quick-turn, unaged products (such as vodka and gin) or canned cocktails? Or a mixture?
Planning & Initial Costs
These costs can include brand development and testing, legal fees, financial plans, and business plans. Depending on how much of this you can bootstrap, you should plan on anywhere from $50,000-$150,000.
Distillery Set Up
It's nearly impossible to generalize the cost to purchase or lease a property, as costs vary greatly depending on location. Distillation equipment, infrastructure and supplies typically run around $1 million. If you want your distillery to have a tasting room or a cocktail bar, the costs could increase by another $200K or more.
Dry Goods
Assume about $500K in the first year. In following years, this should increase in correlation with your (hopefully) increasing production.
People
Salaries drastically vary depending on location and other factors, but assume about $500K per year.
2. What is the general start-up range in dollars to start a distillery including branding and marketing, permits, planning, architects, still, equipment, etc?
From our experience and research, to build a proper distillery and successful brand with all the components – including licensing, facility, locations – it can range upwards from $2-$5 million. Not all of this is needed upfront, but crafting a carefully considered budget with lots of input from industry resources will go a long way toward avoiding the surprises others have endured.
3. How long (months/years) does it take from start to finish to set up a distillery?
Again, it depends. Location will be a big factor in the project timeline. For example, if your distillery is in a central business district within a large city, acquiring the building and work permits can be a tedious process taking over 6 months – and that is just to get started. However, if you are located somewhere more rural, where the local government is smaller, things can move very quickly.
4. What is the average or range of cost for a still?
Sizing and still design/type are key. Smaller commercial stills can cost as little as $5,000-$10,000, while giant continuous systems can run into the high six figures. On average, a new craft distillery operating a 200-500 gallon still, we would budget around $50,000-$100,000 for the still and setup (accompanying costs of shipping, piping, installation, etc.).
5. What kind of licensing do you need to set up and operate a physical distillery?
You should start with federal, then state, and finally local. At the federal level, you will need a DSP. Then, you will need an alcohol manufacturing permit and a business license from your state. Finally, you will get down to county and local levels where you will need all sorts of licensing and permits such as a fire marshal approval, building code inspections, boiler inspections, effluent monitoring and approval, and the list goes on.
6. What kind of license do you need to sell an alcohol brand if you do not physically produce the product?
Skipping over all the requirements and licensing needed to start any business, selling alcoholic beverages at its most basic requires a federal wholesaler permit to legally collect profits from alcohol sales. From there it depends largely on what state(s) you want to sell in. You will need to sort out partnership agreements and contracts with whoever is producing the alcohol for you, as well as with the distributors that you sign on with in different markets.
In our final segment, we'll explore the planning, requirements, and start-up costs associated with the less traditional road to market: a marketing-driven distillery. This road less traveled is becoming increasingly popular and could potentially be a more lucrative route to market for the craft distilleries of tomorrow.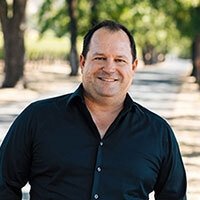 Latest posts by David Schuemann
(see all)